How we can get our skin glowing from within, without the expensive creams and masks?!
The best approach, of course, is about consuming the foods that are naturally high in vitamins and nutrients to nourish your skin. Here are my top 3 favourites: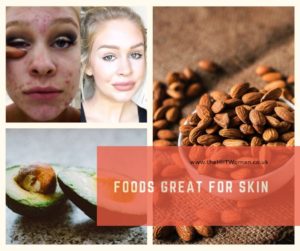 ALMONDS – Almonds are a great source of skin-friendly vitamin E, as well as an excellent source of magnesium and a good source of fibre.
AVOCADO – Avocados are high in healthy fats and contain vitamins E and C, which are important for healthy skin.
PEPPERS – Peppers contain plenty of beta-carotene and vitamin C, both of which are important antioxidants for the skin. Vitamin C is also necessary to create collagen, the structural protein that keeps skin strong.
And of course, Our fantastic nutritional cleansing system to give you your foodie foundation to wellness 🙂
I've put the amazing results of Sydney Lich below – She's been utilizing Isagenix as her foundation for wellness and has had a phenomenal skin transformation.
#skintransformation #skinhealth #skincare #nutritionist #clearskin #glowingskin