Coming out of university as a UK size 16 felt pretty shitty, especially as when I'd started I was a size 8.  Size 16 just wasn't comfortable for me. I'd get sweat patches under my boobs (and in my rolls of belly fat!), I didn't feel attractive and I'd lost pride in my appearance; and lets face it… First impressions never go away! 
I'd got comfortable in my relationship, and Jake and I would eat fatty, sugary, convenient foods that were drained of any nutrition and we'd often drink alcohol.
I met Jake in my first term of university – It's a pretty common story- fall in love, get comfortable, get fat. Jake asked me to marry him on Christmas day 2016… when I saw a photo of me taken on that day I could have cried. I was so disappointed with how far I'd let myself go. I knew it was time for something better.
I "knew" what I should be doing, yet couldn't seem to actually DO IT! So I took myself off to Slimming World.. bought the foods they recommended and each time I took a mouthful of the fat free yogurt they recommended and heard people talking about "Syns" a little bit of me died inside… It went against everything I'd learnt while I was studying nutrition.
Then something amazing happened. An American nutrition company launched their products in the UK that I'd heard about. The more I read up on what they were teaching about nutrition the more it aligned with what I'd learnt at uni about food, nutrition & wellbeing. The systems achieve all of the fundamentals of good nutrition.
You can see mine and Jakes Transformation to the right. It's changed our lives. We got married on 2nd September 2017 and I've never felt so fantastic in a dress … what's more, I actually felt strong! No more under boob sweat, no more worrying about what I can wear, and a lot more smiling, laughter and confidence. I had to have my wedding dress taken in THREE SIZES to a UK10!
I am so passionately in love with these food systems and what they're offering their clients that I'm now partnered with them. I offer these outstanding nutrition systems for a fraction of the cost if you were buying direct and I guarantee results for all of my clients. I'm passionate about working with other couples who want to feel as good as Jake and I did on our big day; because those photos will be hanging around for a loooong time!! So, if you're sick of trying every diet out there, give them up. Come and be healthy with us instead.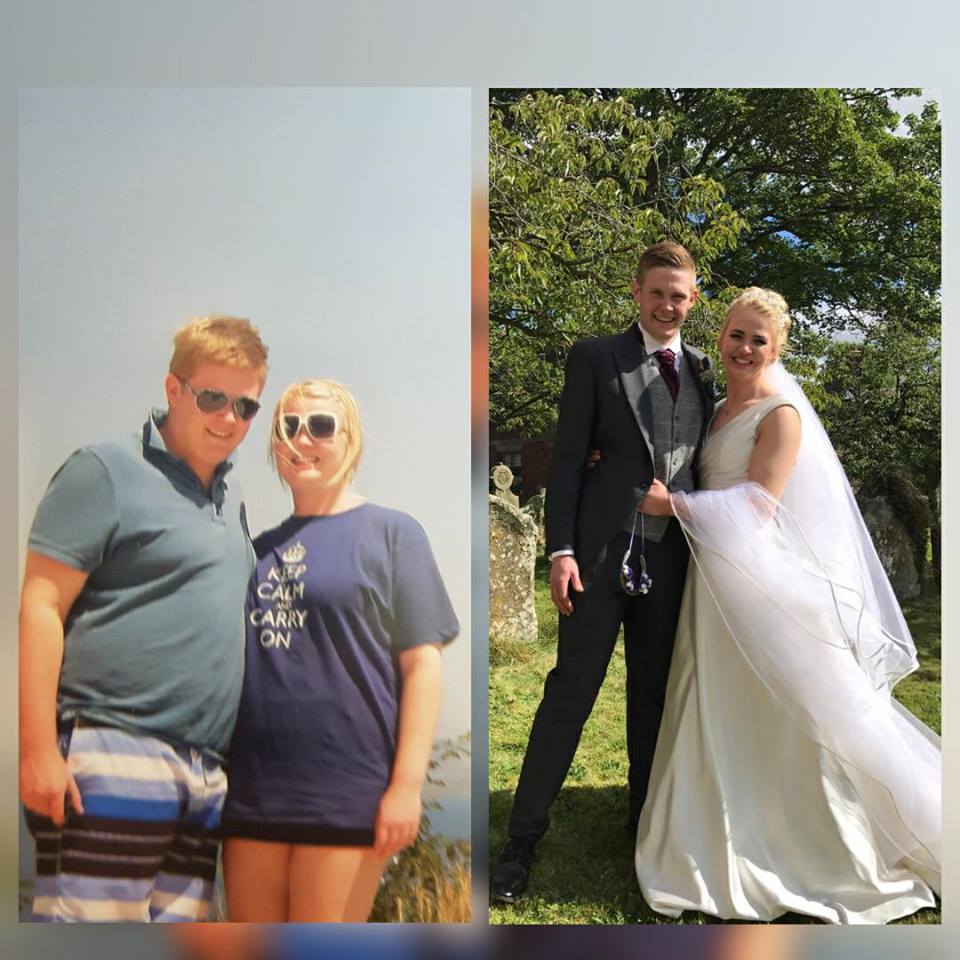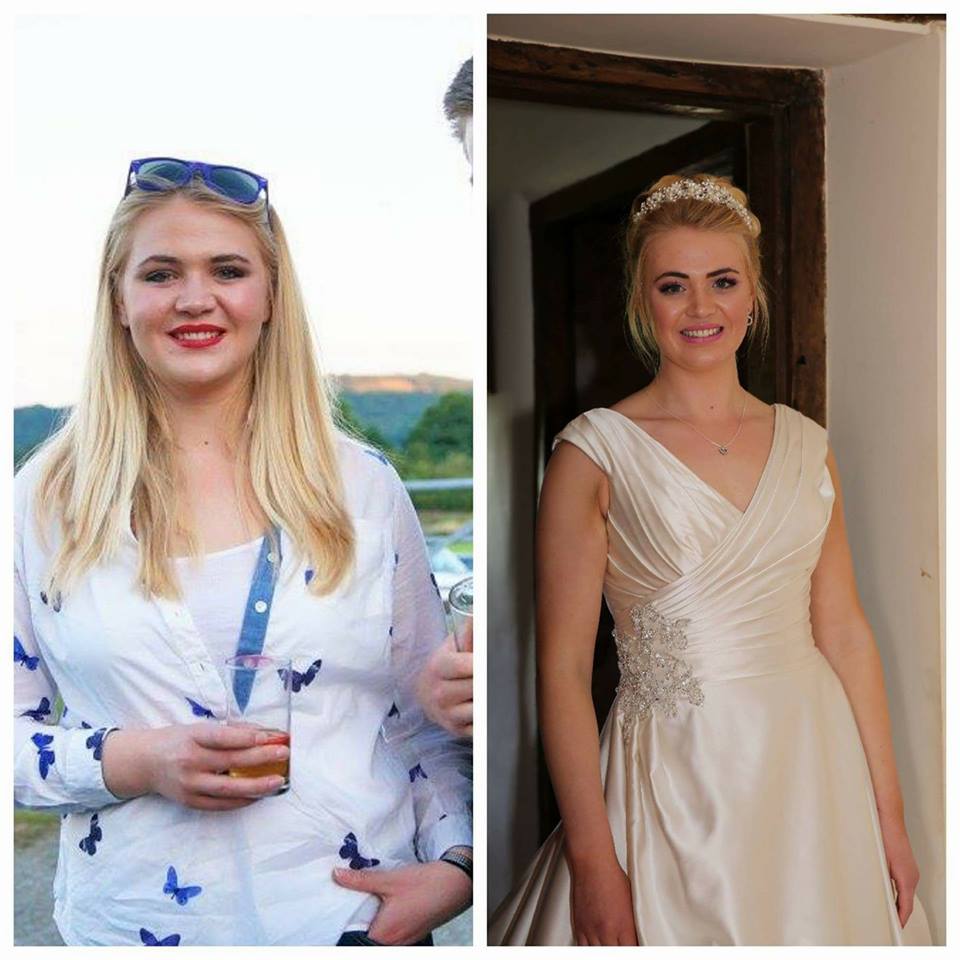 Arrange a free 1-2-1 Couples consultation