Personal Training
Everyone has different goals. Wherever you are on your health journey, together we can come up with a solution to get you where you want to be.
In personal fitness sessions we work on your overall cardio and muscular fitness. You'll see improvements each week!
Women come in all shapes & sizes and all levels of ability; there is no-one here to judge you.
Personal Trainings sessions with Michelle are in a private outdoor location just outside of Shawbury. Or, I can come to you and we can do sessions at your own home (within 4km of Shawbury).
1-2-1 Personal Training Pricing & Plans
10 x 1 hour Sessions Block Booking £300
4 x 1 hour sessions Block Booking £140
1 hour session £40
(All clients will have an initial consultation before the 1st session included)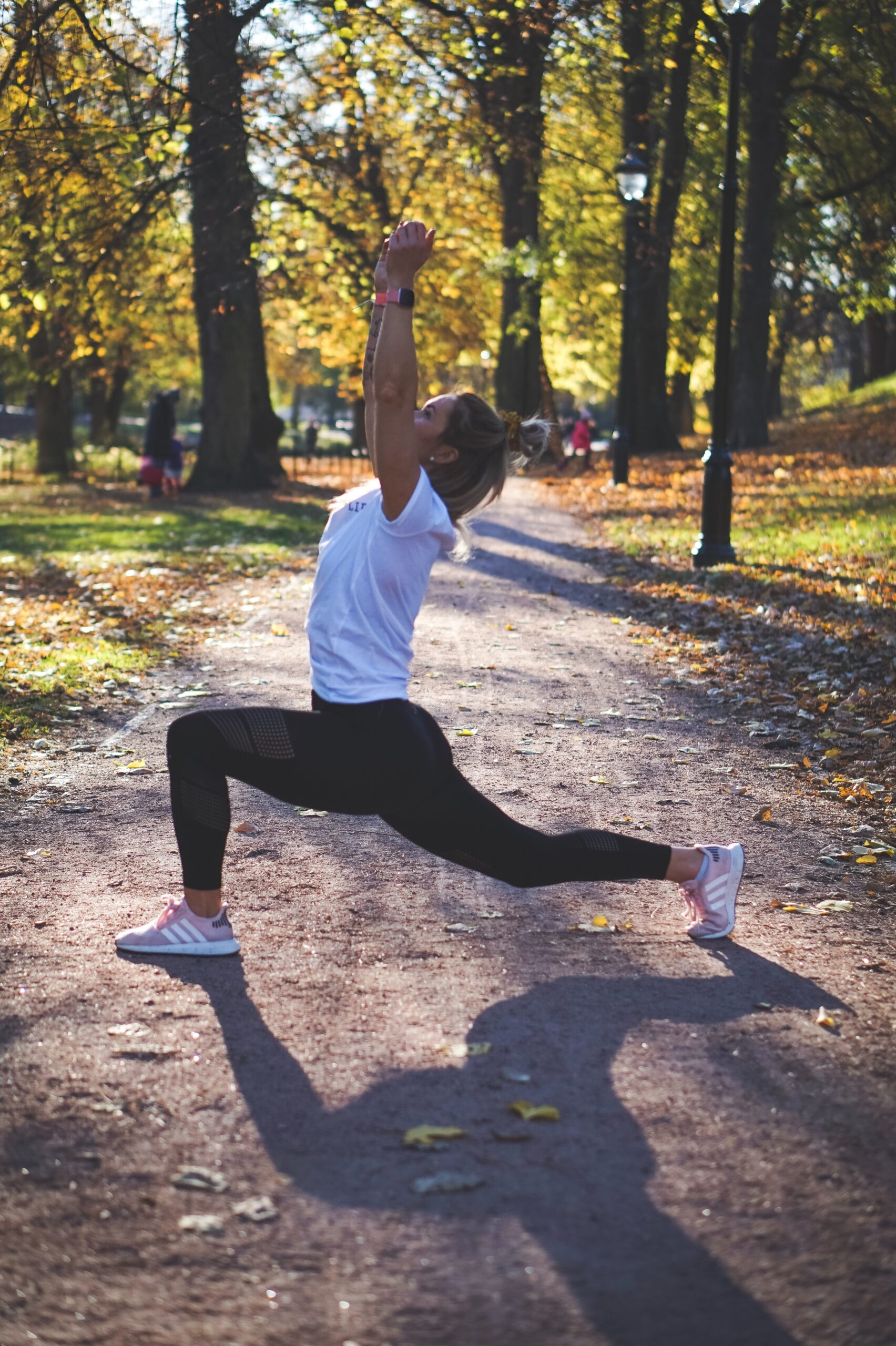 As women we can put up so many barriers to exercise.
Here are some of the reasons I hear women say to me for why they don't want to start exercising, and what I've dont to make sure you feel confident to attend.
I'm not fit enough to start exercising
These sessions are for women who have not exercised for a long time, I expect you to be unfit.
I get too sweaty when I exercise
I expect you to get sweaty 🙂 And you can go straight home and jump in the shower after – also, there is no judgement here.
I'm worried about wearing sports / tight clothes
Wear what you feel comfortable, but you'll need to be wearing clothes that you can move in (no jeans please)
I can't get childcare
Dont worry, bring them with you! 
My body parts wobble when I exercising
everyone starts somewhere & there will be no-one around to see. Believe me, people are more concerned about what they're doing to worry about looking at you…
I don't want to develop too many muscles
It is physiologically impossible for women to develop muscles taht look masculine (unless you're taking illegal substances)
I don't want to look silly
These sessions will teach you how to exercise, you're not expected to know what you're doing yet. 
I'm worried about hurting myself
By learning correct technique the chance of injury is reduced. If you're suffering from a pre-existing injury this will be taken into consideration. By improving your fitness levels the likelihood of injury is reduced in all areas fo your life.
Email
michelle@thehiitwoman.co.uk